Smart home technology is a way of automating many of the tasks that homeowners do on a daily basis. This includes heating, cooling, lighting, and security. It can also offer real-time monitoring, alerts, and safety check-ins.
Many devices allow you to monitor your home from a mobile device. Some can be programmed to turn on or off or even dial emergency services. These devices also enable you to video call with visitors.
Is Making a House Smart Worth the Investment?
If you're planning to build or renovate your home, you may wonder if it's worth the time and money. Smart homes offer many advantages, but they can also be expensive and confusing to maintain. That's why it's important to understand what you're getting into before you make a move. There are many useful features and functions in a smart home, so it's important to choose the right ones. For example, a smart thermostat is a great way to save on heating costs. You can set the thermostat to automatically raise or lower the temperature depending on the time of day.
Smart home technology can cost between fourteen thousand dollars and twenty thousand dollars. While that may seem like a lot, in the long run, you'll save money on utility bills. Add that to the time you'll save and the increased market value of your home, and you can definitely see that it's worth the investment. There are also several environmental advantages of smart home technology. For example, using solar panels is a good way to go green. It is also helpful to use energy-efficient appliances.
What Is A "Smart Home"?
Smart devices can be controlled by a smartphone or personal computer. For example, if a burglar breaks into your house, your smart security camera will provide instant alerts to local first responders. You can also use your smartphone to set the temperature of your home to a level that you are comfortable with.Smart home systems can be configured to turn lights off when rooms are empty.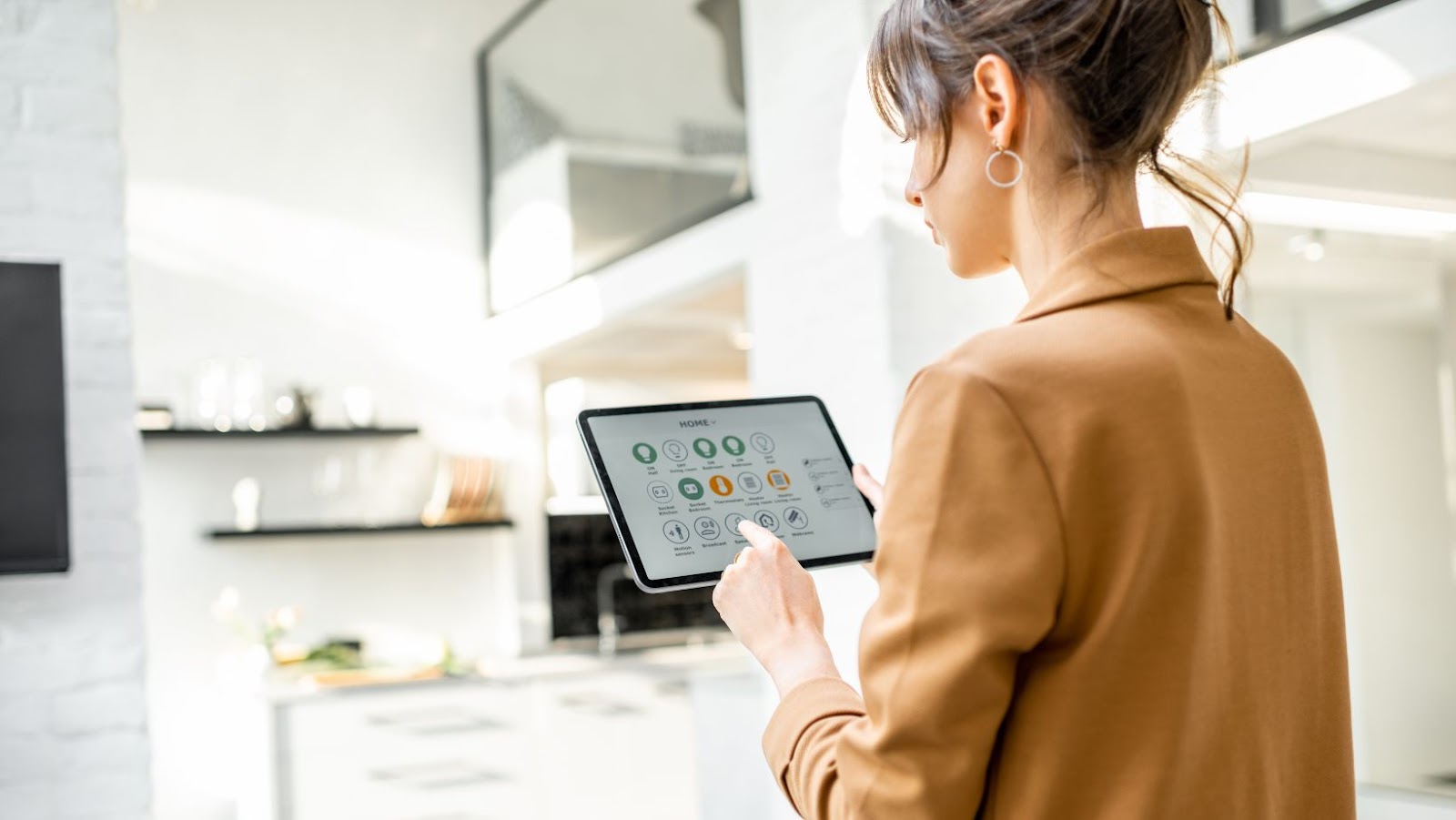 They can automatically lock doors when they are unlocked, and they can detect water leaks and frozen pipes. You can control many of your appliances remotely, and you can monitor them from your smartphone. Using this technology will help you save money on energy bills. Also, it will allow you to keep track of how much energy your appliances are using.
What Types Of Devices Should Be Included?
When it comes to creating a smart home, there are many devices that you can choose from. The right technology will make your life easier and save you money.Smart home products can include cameras, sensors, thermostats, and more. They can all be set to trigger actions at certain times. Some can even be triggered by movement.
Those who want to add a bit of smart technology to their homes can find a variety of gadgets that work with Wi-Fi. These can be used to monitor energy consumption or to help with security. Many can also be used to play videos, stream TV shows, or check the weather. In addition to being connected to the Internet, these devices can also be linked to other devices. This means that you can control your television, lights, and other appliances with just your phone.
Another type of device you can add to your smart home is a smart speaker. These can be controlled through your smartphone or with a companion app. You can use the speaker to watch movies, listen to music, and ask questions. Smart speakers are a great way to control all of your entertainment options. They can help you monitor your home when you're away, and they can help you keep track of your kids. You can even add skills and play games with them.
If you're looking for a simple way to turn your on and off your appliances, you may want to consider a smart plug. Designed to look like a regular plug, these devices connect to your Wi-Fi network. You can then remotely control them with a virtual assistant, such as Siri or Alexa.
How To Set Up Smart Home Devices
Smart homes are becoming increasingly popular. They make life more convenient, but they do require some work. So if you're just starting out, here are a few tips to getting started. Start by selecting a smart home hub. This is a device that connects all your smart home devices to the Internet. There are many options available, such as Amazon's Echo or Google's Home Assistant.
You can choose a smart hub based on compatibility or flexibility. One of the most convenient options is the Samsung SmartThings ecosystem. The company also offers an app to make connecting and managing your smart home devices a breeze. It's important to remember that not all smart home products are created equal. A few examples include smart light bulbs, smart plugs, and smart thermostats. All are useful, but it can be hard to decide which one to get.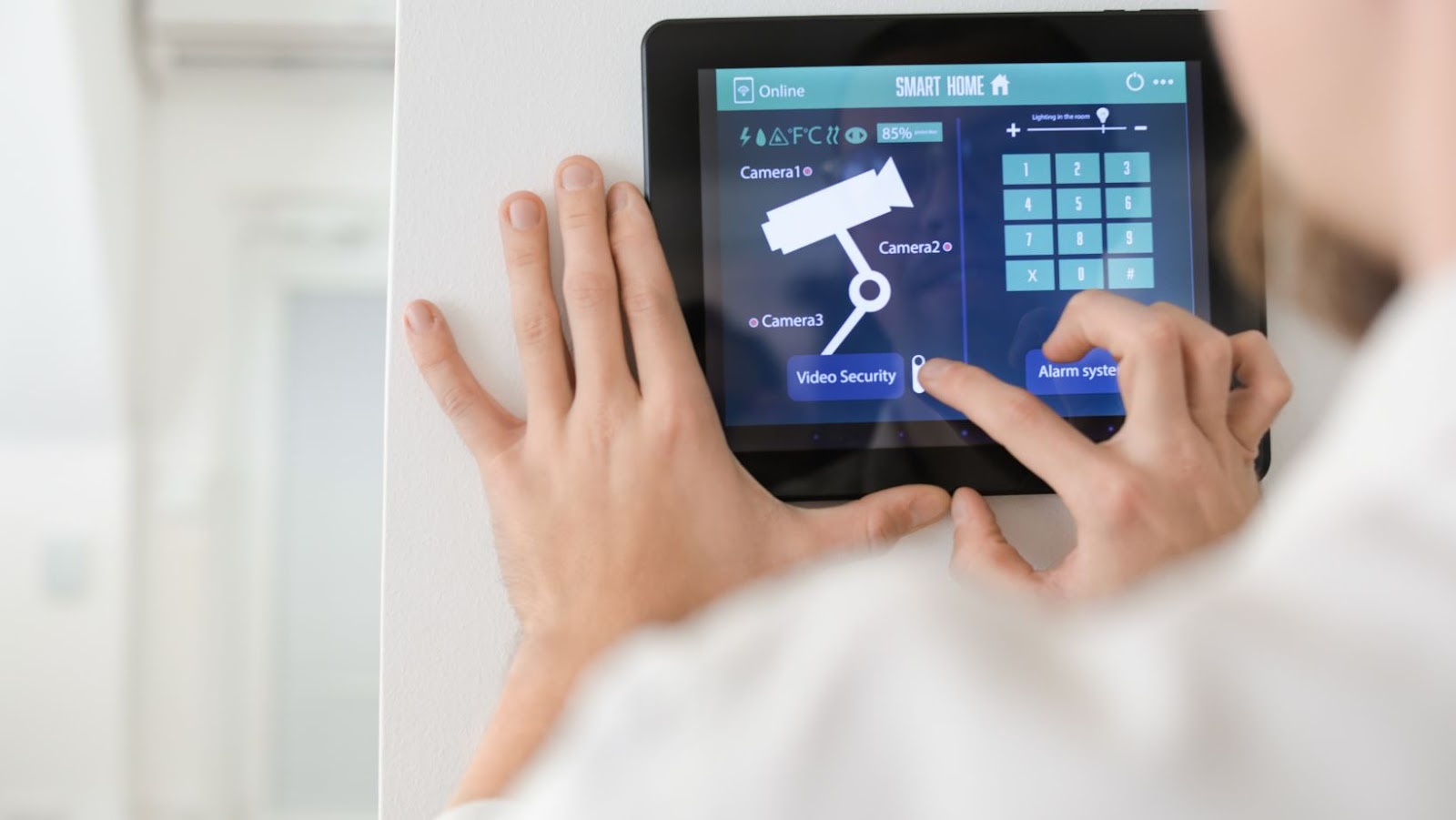 Make sure your device is compatible with a voice assistant. Most smart devices are compatible with Google Assistant or Alexa. But some models are more limited in the voice assistant that they provide. You can also try to save money by purchasing smart products that are compatible with Wi-Fi. These gadgets are also called IoT (Internet of Things) devices.
Security Risks
Smart home devices like light bulbs, thermostats, and speakers may make your life easier, but they can also put your privacy at risk. There's a risk of hackers spying on you or taking advantage of your personal information. So it's important to know the risks and do your research before adding any smart appliances to your home.
The best way to prevent theft or intrusion is to prevent people from accessing your devices. This means turning off Wi-Fi. You should also keep an eye on the passwords for your devices. Some smart home devices have built-in security features, but others are not.Using a password manager can help you remember your passwords. Also, using two-step authentication for your smart devices will increase your account security.
The most common smart device security risk is when someone gains unauthorized access to your devices. In this case, you could face an HVAC system failure or a house fire.You can protect your smart devices from theft or a cyber attack by making sure that your Wi-Fi is secure and your router is up-to-date. Using a virtual private network (VPN) is another option. If you use public Wi-Fi, be sure to install virus-detection software and firewalls.
Conclusion
A smart house is a home that is made to function with computer-controlled automation systems. The main aim of such homes is to improve the lives of people. However, this technology is not limited to residential spaces. People can also use it to control their appliances and other devices. This is a good way to save time and energy while keeping track of your family's activities.
A smart house is considered the center of luxury and comfort. It is a perfect place to relax and unwind after a long day at work. The home will also be a safer place with features such as a programmable lighting system that dims when it feels dark or lights up when it gets bright. Also, it can detect the presence of intruders and fire.
Moreover, there are a lot of entertainment products that are connected to the Internet. These can be turned on and off with a single remote. With this type of device, people can spend more time doing important tasks and less time worrying about their home's safety.
About Author