With the greenlight from Brazil's central bank, WhatsApp Pay has finally become available for use in the country. As it stands, WhatsApp Pay has become one of the most popular payment options in Brazil, as it enables users to make instant and secure payments.
In this article, we will compare WhatsApp Pay to other payment options available in Brazil, looking at the advantages and disadvantages of each option.
WhatsApp Pay finally gets greenlight from Brazil's central bank
WhatsApp Pay has officially been approved by the Central Bank of Brazil and is set to begin rolling out its services over the next few months. In this article, we'll discuss WhatsApp Pay, how it compares to other payment options in Brazil, and why it's likely to appeal to individuals and businesses.
WhatsApp Pay is an online payments service that allows people to send money from their phone using the popular messaging app. With an estimated 100 million active users in Brazil alone, WhatsApp has a major presence in Latin America and it is estimated that only about half of those users are currently using a bank account for digital payments. This move will make it possible for even more people to access banking services via WhatsApp.
WhatsApp Pay will also allow individuals and businesses to make payments directly through a simple phone interface. The payment process will be fast and secure thanks to enhanced encryption measures, digital fingerprints, and two-factor authentication methods. Customers must use their bank account or Mastercard/Visa card (if applicable) to transact with WhatsApp Pay.
Comparing to existing mobile payment systems in Brazil such as Nubank's NuConta or Mercado Pago, one advantage of WhatsApp may be its already well-developed user base as many customers are already familiar with its messaging platform. Hence, they have an instant connection with each other when sending money between friends, family or making delivery transactions. In addition, since it makes use of an existing messaging application system rather than relying on a separate app download such as a shopping mall application (or even worse – hardware like machines or cards), consumers can take advantage of all the features built into their existing apps – like video calling or messaging without worrying about the efficacy of payment apps individually.
Overview of other payment options in Brazil
Brazil is a highly complex national payment technology market, offering numerous payment methods. The majority of Brazilian consumers are used to making transactions in a variety of ways. In addition to providing Europe's most comprehensive payment services and infrastructure, Brazil boasts the world's third-largest payments market.
In Brazil, the regulators and the central bank regulate the payments industry, ensuring that all service providers undergo an effective governance system and protect Brazilian customers. Credit cards account for a large part of remote digital transactions in Brazil. Major international operators, such as Visa and Mastercard, have their payment cards as one of the dominant forms of payment accepted by merchants nationwide.
Cash remains an important form of payment among consumers as it is widely available and gives buyers control over privacy issues associated with digital methods. However, while banks offer solutions such as EBANX, it has not become very popular because people are hesitant about paying fees for varying services offered by banks compared with cash options. Prepaid cards are also gaining more ground in the Brazilian payments landscape due to anonymity concerns raised by many customers surrounding credit cards or other traditional financial solutions; however this is not a very common method yet.
PayPal is somewhat popular among some customers because it enables users to make purchases securely without being required to reveal their banking details. It also offers flexible compliance adaptations which comply with local statutory regulations applicable in each jurisdiction it offers its services in – but PayPal also charges relatively high fees compared with some other options which has constrained its adoption across large parts of the population outside major cities such as Sao Paulo or Rio de Janeiro.
Now this complex network will be disrupted by WhatsApp Pay coming on board – proposed customer benefits including transparent fees structures, quicker delivery timescales than traditional methods and contactless accessibility via mobile app makes this service attractive for many users across Brazil's huge population base – but only time will tell how much uptake there will be in practice once this service launches!
Comparison of WhatsApp Pay and Other Payment Options
The Brazilian Central Bank has recently approved the launch of WhatsApp Pay, the mobile payment option from the Facebook-owned messaging app. This move has caused a buzz in Brazil for finally giving users a new way to send and receive money digitally, regardless of the type of account or financial institution.
In this article, we'll look deeper into how WhatsApp Pay compares to other payment options available in Brazil.
Transaction Fees
When making payments with WhatsApp Pay, users in Brazil are charged 0.38% of the transaction amount, with a minimum fee of $0.19 and a maximum cap of $4.80 for purchases over $1,000. This fee is significantly lower than other payment options in Brazil commonly used by consumers. For example, some debit card payments have a fee of up to 5%, while credit card payments have even higher fees ranging from 8%. In addition, some payment terminals also charge an additional commission of 2% and monthly subscription fees.
Additionally, certain Brazilian banks have different fixed fees for domestic and international transactions—with international transaction fees ranging from 1% to 5% depending on the originating currency and destination country. However, when making payments with WhatsApp Pay, these differences don't apply; consumers are charged a single rate regardless of whether it's a domestic or international payment. This can make it easier for Brazilians to send money abroad without paying unnecessary high fees or foreign currency conversion charges.
Payment Security
The WhatsApp Pay payment system has taken measures to ensure the security of payments, following stringent guidelines set by the Brazilian Central Bank. The platform uses several layers of encryption and authentication protocols to safeguard customers' banking information. Additionally, all financial transactions on WhatsApp Pay are tracked and monitored for suspicious activity to detect and prevent any fraudulent attempts. Concerning customer privacy, the platform does not store any personal banking information either during or after a transaction has been processed.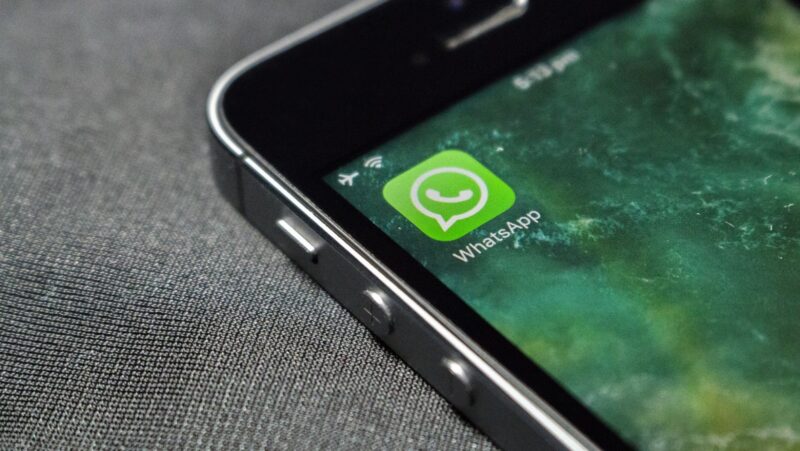 Furthermore, WhatsApp Pay has enabled clients to initiate timely chargebacks in cases of abusive behavior or discrepancies with their purchases, delivering maximum customer protection. The payment system also offers strong dispute resolution processes managed directly by WhatsApp Pay's support team. Moreover, the platform is PCI-DSS compliant ensuring compliance with international standards regarding secure payments and storage of customer data. All these measures guarantee complete client reassurance when making payments through WhatsApp Pay.
User Experience
WhatsApp Pay is a payment service that operates on the popular messaging platform and is currently available in Brazil. The service has been made possible following authorization from the Central Bank of Brazil. With this payment method, users can make fast transactions without having to leave the app they are already using, creating an enhanced user experience that appeals to those who are accustomed to using their phones for payments.
Using WhatsApp Pay is easy and highly secure. First, users need to register their bank information with the app and then they can start sending and receiving transfers promptly and securely. In addition, the mobile feature offers more than 70 financial institutions, a simplified registration process, and end-to-end encryption, providing users with enhanced peace of mind when exchanging money via their phone.
Compared with other payment options available in Brazil, WhatsApp pay offers several advantages such as safety, convenience, speed and flexibility all within an intuitive interface, making it a great choice for those looking for an easy way to make payments online or in person. In addition, allowing customers from all over Brazil access to the same services (and fees) regardless of their financial institution means that users do not have to worry about being limited by banks when making transfers or paying bills through WhatsApp Pay which adds another layer of convenience for consumers.
Cross-Border Transactions
Cross-border transfers are an important part of any payments system, and WhatsApp is no exception. WhatsApp Pay's cross-border functionality is powered by the popular international payments network Swift. This allows WhatsApp users to send money anywhere in the world with low fees, as long as the recipient has a valid bank account in Brazil.
Cross-border transfers conducted through WhatsApp have several advantages over other payment options. For one, they can be completed almost instantaneously. Additionally, sending remittances via WhatsApp eliminates the need to visit a physical money transfer operator or bank, making the process more convenient for customers. Finally, since most major banks worldwide support Swift, it's easier for users to access funds from their own countries without worrying about foreign exchange fees or currency conversions.
In terms of pricing, WhatsApp Pay offers competitive rates compared to other payment options such as PayPal and Western Union. The company has not yet revealed specific rates but has said it will remain "extremely competitive with global remittance providers." That said, customers with regular incomes will likely find this option slightly more expensive than services like TransferWise or WorldRemit specializing in cross-border transfers.
Benefits of WhatsApp Pay
WhatsApp Pay, a popular money transfer and payment service in Brazil, has recently been approved by Brazil's central bank, which means that Brazilian citizens can now use this service to make payments and transfers.
WhatsApp Pay is fast and convenient, allowing users to securely and quickly send and receive money. In this article, we will explore WhatsApp Pay's advantages and how it compares to other payment options in Brazil.
Increased Accessibility
WhatsApp Pay provides an easier and more secure way to transfer money. It's designed to give access to millions of people in Brazil whose traditional financial institutions are currently underserved. It ensures that anyone with a smartphone can make payments and receive payments in their WhatsApp accounts, regardless of their financial status, education level or geolocation.
This increased accessibility is facilitated by WhatsApp's wide range of services, including flexible payment plans, low transaction fees and convenient deposit and withdrawal methods. Furthermore, the company has protected users from cybersecurity threats and fraudulent activities.
WhatsApp Pay allows merchants to capitalize on the e-commerce boom in Brazil by collecting payments securely from customers' phones via text messages or mobile wallets. This is especially beneficial for businesses in rural areas with limited access to banks or other traditional payment systems. Furthermore, merchants are given access to domestic and international markets through WhatsApp's platform.
This increased accessibility also has obvious benefits for consumers; they can now initiate payments in real time while on the go with almost no additional costs involved. This helps mitigate potential losses due to currency fluctuations and allows them more control over their finances during financial instability or crisis. All these features have been designed with the user's convenience at the forefront of its design process, making it an attractive alternative compared to other traditional payment options in Brazil today.
Low Transaction Fees
WhatsApp Pay offers low transaction fees for customers making payments in Brazil. Customers can send and receive up to R$5,000 (US $1,200) without fees. Transactions that exceed this limit will incur a fee of 0.38%. This is much lower than most other payment options in the country which usually have higher fees. Additionally, WhatsApp ensures that all transactions are encrypted and secure offering additional peace of mind for users.
Moreover, WhatsApp is expected to launch additional features such as its digital wallet, allowing customers to conveniently store money safely and make payments. This may further reduce the cost of making payments compared to traditional payment options as fewer third parties would be involved when exchanging money between peers or businesses.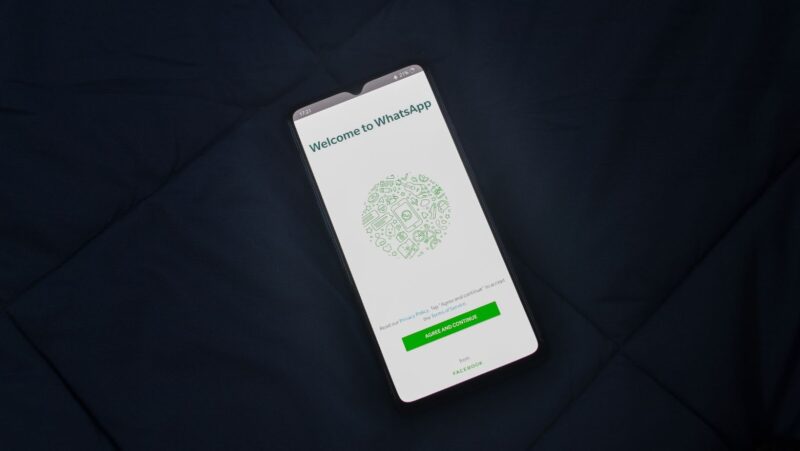 The launch of WhatsApp Pay also provides an additional layer of convenience as users would no longer need to leave the app to make payments or send money; which was traditionally the case with other apps or payment methods like bank transfers and credit cards. This could significantly improve user experience by cutting out time-consuming steps like entering card details or logging into separate wallets.
Improved Security
WhatsApp Pay provides a secure, convenient and reliable way of making payments via an end-to-end encryption technology. The technology ensures that all communication between you and the receiver remains confidential. This means no third party can access the sensitive information about payment transactions, keeping your financial data safe and secure.
You don't need to provide personal information or store your banking details on the app. WhatsApp Pay provides additional layers of authentication by utilizing two-step verification to increase security further. All transactions are conducted under strict security protocols, and users need to authenticate with their biometric passwords or pin before they start a transaction. This helps ensure all payment activities conducted through WhatsApp Pay comply with the highest security standards in the industry.
Drawbacks of WhatsApp Pay
With the greenlight from Brazil's central bank, Whatsapp Pay is finally available in the country. As a result, it has become a valid payment option for thousands of Brazilians.
However, it is important to note that WhatsApp Pay has some drawbacks. Therefore, let's take a closer look at the disadvantages of using WhatsApp Pay compared to other payment options in Brazil.
Limited Cross-Border Transactions
One of the key drawbacks of WhatsApp Pay is its limited capability to perform cross-border transactions. Even though Brazil's central bank approved it, WhatsApp Pay will be restricted to domestic transactions in Brazil and other countries where it is allowed. This limits users' options when transacting with someone in a different country. Active users must switch to other messaging platforms or use internationally accepted payment solutions like PayPal or WeChat Pay.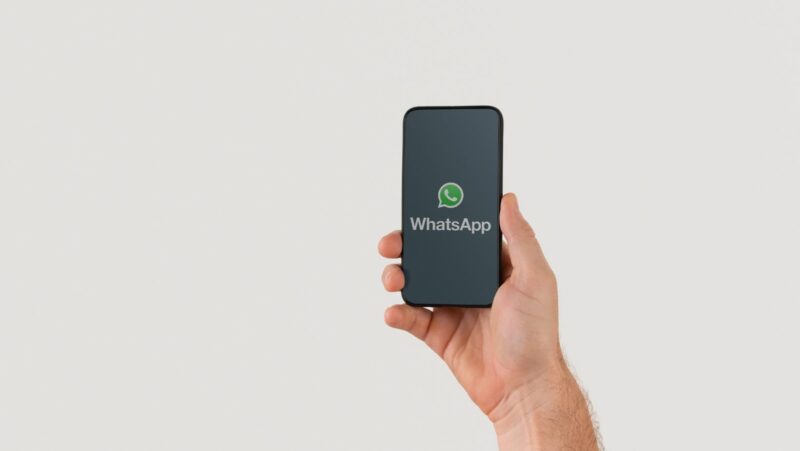 WhatsApp Pay is currently available for only a few countries and banks, limiting its scope even more. With rival messaging apps such as Telegram, Signal and Line expanding their horizons beyond domestic boundaries with free international payments on their service, WhatsApp has some catching up if it wants to compete effectively across borders. Regulatory issues must be considered depending on which countries' assets (such as funds or currencies) are involved when making payments across borders.
Lack of User Education
To use WhatsApp Pay, users must first understand the services and risk associated with digital payments. While common in mature markets, much of the Indian population is still unfamiliar with digital payments and unaware of the safeguards needed during a money transfer. This lack of user education can lead to chaotic usage, making it difficult for WhatsApp Pay to establish its position in the market.
Apart from understanding the intricacies of digital payments, end-users must also know that various restrictions apply when setting up payments on WhatsApp. In light of these facts, users should be provided with comprehensive tutorials and information related to usage and security to use WhatsApp Pay more confidently.
Conclusion
Ultimately, the introduction of WhatsApp Pay signals a shift in the way Brazilians will make payments moving forward. With its secure payment system, accessible user interface, and low transaction costs compared to other payment providers, WhatsApp Pay provides an attractive option for users expected to appeal to a growing base of Brazilian consumers.
WhatsApp Pay has already proven its popularity among merchants as well as end-users. By allowing consumers to complete payments more easily and securely than ever before, WhatsApp has proven that it can drive digital commerce in Brazil. With a widened authorization from the central bank, this app will continue growing and provide a practical alternative for users looking for easier payments.
tags = WhatsApp, WhatsApp Pay, Brazil, peer-to-peer (P2P) payments, facebook, Visa and Mastercard networks, whatsapp p2p central mastercard visamandlreuters, antitrust regulator, Pix. Reuters
About Author