Seeq, a leader in advanced manufacturing analytics software, has recently announced that it has secured $50 million in Series D funding to grow its software platform, helping manufacturers optimize their operations and improve their profitability.
The new funding will expand the company's capabilities, strengthen its customer base, and drive innovation.
Read on to learn more about Seeq's software platform and the advantages it brings to the table.
Overview of Seeq
Seeq is a data analytics software platform designed for advanced manufacturing analysis. Founded in 2014 and headquartered in Seattle, Washington, the company focuses on simplifying complex industrial processes to help manufacturers increase efficiency, improve workflow and reduce costs.
Seeq's enterprise software platform enables organizations to make data-driven decisions through detailed analytics, allowing users to get insight into how their operations are running real-time.
With its comprehensive cloud-based applications for industrial data exploration and analysis, Seeq has become a leader in providing advanced analytics solutions across the manufacturing industry. The platform incorporates machine learning and statistical analysis technologies while leveraging existing assets like ERPs (enterprise resource planning systems) and historians to provide customers with an end-to-end solution. Leveraging vast amounts of real-time process information, Seeq easily detects issues before they have time to affect productivity or product quality.
In December 2020, the company announced it had secured $50 million in a Series C round of financing that would be used to accelerate development of its analytics platform and expand its operations globally. This investment makes a statement about the increasing need for advanced manufacturing software solutions and reinforces the trusted reputation that Seeq has created in this space already.
Overview of Seeq's Manufacturing Analytics Software Platform
Seeq is an analytics software platform for manufacturing professionals of all levels, from the shop floor to the executive suite. It provides tools to augment and extend investments in existing enterprise systems — enabling faster, better analysis and data-driven decision making. In addition, with easy-to-use data mashup capabilities, Seeq's platform unlocks operational insights that surpass the limits of traditional manufacturing reporting and analytics systems.
Seeq's software enables users to explore huge volumes of data quickly and easily — uncovering patterns of behavior that were too complex or time-consuming. Built on an open architecture, Seeq extends existing enterprise systems with specialized connected analytics capabilities — meaning no additional hardware or data extraction is necessary. As a result, the platform can be deployed quickly with minimal effort, allowing users to get started in days rather than months or years.
Recent investments from multiple venture funds have made it possible for Seeq to accelerate their product development roadmap by adding new features such as AI-powered prediction models for advanced maintenance applications, deeper integration with more system sources, more powerful machine learning training tools, and automated digital twin synchronization across multiple system versions. This will enable customers across a broad range of industries to leverage manufacturing industrial big data in new ways — unlocking greater insights than ever before possible.
Seeq lands $50M to grow manufacturing analytics software platform
Seeq, a Seattle-based startup, announced that it has secured $50 million in a Series C funding round, led by Accel and Global Atlantic.
Seeq is developing a manufacturing analytics software platform that helps businesses make faster and more informed decisions.
The funding will allow Seeq to expand its team, grow its platform, and continue to disrupt the manufacturing analytics space.
Overview of the $50M Investment
On April 29, 2021, Seeq Corporation closed a series E financing round at $50 million. Growing out of a software company born in the Seattle biotech world, Seeq is expanding their data analytics platform designed to improve operational performance and outcomes in the energy and industrial manufacturing sectors.
The funding round was led jointly by Brookfield Growth Equity and Blackstone Energy Partners (BEP) affiliates, with participation from existing investors including Peterson Partners, Chevron Technology Ventures and Monta Vista Capital. This latest funding brings Seeq's total money raised to $103 million.
It comes amid a surge in demand for AI-driven analytics software across all industry verticals — especially manufacturing, where companies are looking for more insight into what's happening between their machines and in the factory floor as they look to better manage production processes. This capital injection will help accelerate Seeq's growth to meet the need for its powerful manufacturing analytics solution.
Seeq is widely deployed across Fortune 500 life sciences companies, transforming data silos into an integrated view of operations powered by machine learning (ML). With this new investment and commitment from BEP, Seeq plans to leverage their ML platform to expand its offerings in energy operations and additional market sectors.
The software has been successfully implemented at prominent organizations such as BP America, Sabic Petrochemicals, Daikin Industries and Novartis Pharmaceuticals Corp., making Seeq one of the leading players in the industrial analytics sector worldwide.
How the Funds will be Used
Seeq Corporation, the Seattle-based industrial analytics software startup, recently announced a Series B funding round of $50 million led by ICONIQ Capital. This new capital will be invested in accelerating next-generation manufacturing analytics software platform development and deployment.
The funding will expand the company's global presence and extend its offerings in the advanced analytics space. Particular focus areas include artificial intelligence and machine learning capabilities on top of Seeq's already powerful advanced analytics platform; continued strengthening of its data security capabilities; enhanced support for customers with large global footprints; and marketing investments necessary to amplify Seeq's story across industry verticals including oil & gas, pharmaceutical manufacturing, refining and petrochemical production.
In addition to this fresh capital from ICONIQ Capital, current investors Energy Innovation Capital (EIC) and Madrona Venture Group also participated in this round. This brings Seeq's total capital raised since inception to over $90 million. The latest funding is another significant milestone for Seeq as it continues its growth path toward powering the global transformation into Industry 4.0.
Benefits of Seeq's Platform
Seeq's software platform is a powerful manufacturing analytics platform that provides valuable insights and data to help companies in the manufacturing industry analyze and improve their operations.
With this platform, companies can easily access, analyze, and visualize their data to make informed decisions about production operations.
In this section, we will discuss the benefits of Seeq's platform in detail.
Improved Efficiency
Using Seeq's Platform allows businesses to better handle their manufacturing analytics and increase operational efficiency for their organization. The software platform enables manufacturers to quickly access valuable insights into their operations from a single source, connecting real-time data from machinery, process lines, production lines and more.
Seeq's Platform lets users quickly review key performance indicators (KPIs) and historical trends. This allows for improved forecasting of production demand and potential performance deviations which can help organizations plan better for the future.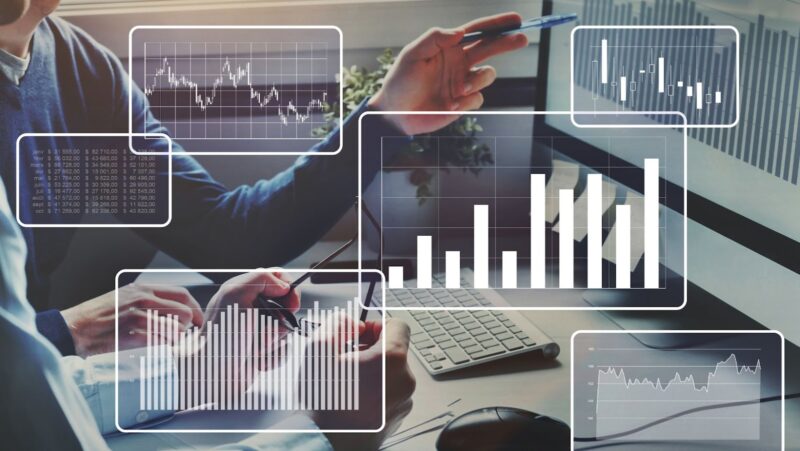 Seeq's technology also helps identify areas of improvement in organizational processes and operations by highlighting any inefficient or ineffective processes hindering productivity. By providing data-driven insights, Seeq allows manufacturers to make more informed decisions with improved timeframes while reducing costs and increasing scalability across company departments.
Additionally, the platform helps speed up troubleshooting process issues by easily determining correlations between numerous data points to pinpoint root causes more precisely than ever.
Improved Quality and Reliability
Seeq's platform provides improved quality and reliability through advanced data analytics, integrated workflow capabilities and enriched visualization options. Quality assurance is a cornerstone of the Seeq platform, which accounts for the data's accuracy, precision and repeatability. With access to more accurate and reliable data, businesses can trust that their decisions are based upon verifiable facts.
In addition, the platform allows users to easily view temperature, pressure, flow rate readings from multiple sources and over different timescales.
Seeq's advanced analytics help ensure the highest quality standards by identifying complex correlations in large datasets that previously could not be found. This information allows businesses to better analyze their system performance against business key performance indicators (KPIs) in real time. Additionally, patterns of malfunctioning equipment—and recommended corrective actions—can be discovered with high accuracy.
The integrated workflow options of Seeq's platform provide support for rapid troubleshooting, enabling users to quickly identify problems in process systems based on past experiences or input from other stakeholders within an organization. Seeq also enables users to document troubleshooting efforts securely while reducing redundant task flows and saving time through improved efficiency.
Enriched visualization options allow users to better understand data by leveraging visualizations such as histograms or heat maps highlighting patterns or discrepancies within the data that would have previously gone unnoticed due to larger datasets with thousands of points displaying similar values. With this capability, often hidden correlations are easily spotted and possible outliers (data points which do not follow a longer established trend).
Furthermore enhanced visualizations add relevance to an industrial application as these vivid drawings provide evidence for proactive decision making across operations management divisions allowing for more effective diagnostics upstream resulting in fewer errors downstream throughput operations management benefiting end user customers and shareholders alike.
Increased Visibility into Manufacturing Data
With Seeq's platform, industrial manufacturers can gain increased visibility into their data from the shop floor to the top floor. The platform lets users see performance and productivity metrics quickly, revealing valuable insights to help manufacturers improve processes, mitigate risks, reduce costs, and implement business optimization strategies.
Some of the key benefits of Seeq's platform include enhanced mobility and accuracy of manufacturing data throughout the organization; predictive analytics models with machine learning capabilities; real-time performance monitoring for early issue detection; automated root cause analysis to drive rapid corrective action; empowered teams with instantaneous insights for faster decisions backed by reliable data; collaboration tools for functions across operations, engineering and beyond; and open architecture for secure integration with popular cloud-based systems.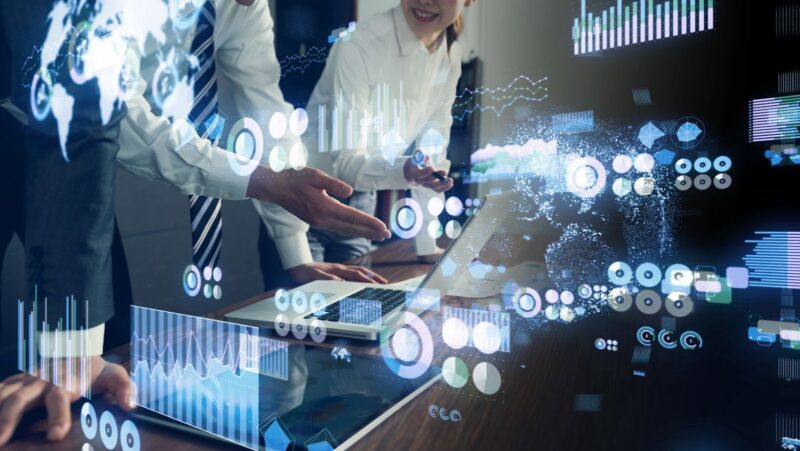 To achieve a comprehensive view of your manufacturing operations in seconds, Seeq software offers a full suite of actionable analytics solutions developed by industry experts. Whether it's figuring out how to get more throughput out of the same resources or finding where there are windows of opportunity in production schedules, Seeq can help businesses unlock value from their industrial assets and processes faster than ever before.
Use Cases
Seeq's software platform is a powerful analytics engine that gives manufacturers end-to-end visibility and insights into their manufacturing processes. Its ability to generate actionable insights helps manufacturers to identify and solve production issues quickly and easily.
There are several use cases for this powerful software platform. Let's take a look at a few of them.
Predictive Maintenance
Predictive maintenance is a concept that involves analyzing past and current performance data of machines and processes, to predict when maintenance should be performed rather than relying on a predetermined timetable.
Using data from devices and machines, such as temperature readings, vibration levels, and other operating conditions, and machine learning capabilities incorporated into the software platform, Seeq helps enable predictive maintenance operations by analyzing historical performance patterns.
The software leverages this data to prompt users with possible corrective actions, notify them of impending failures before they occur, and help them implement preventive measures to reduce damage costs. As a result, organizations can reduce unexpected downtime through this proactive approach to management operations while increasing operational efficiency and cost savings.
Quality Control
Quality control is a chief concern for any manufacturing process, and Seeq's platform provides a sophisticated toolset to identify and fix problems quickly to reduce expensive rework or scrap costs. In addition, the software's features provide analytics capabilities such as trend recognition and data mining across multiple processes, allowing users to visualize operations and use the discovered insights to optimize the workflow.
Seeq enables manufacturers to automate common maintenance practices such as monitoring production variances, analyzing statistical process control (SPC) reports, examining yield data, improving equipment efficiency over specific periods of operation, detecting out of spec conditions before they affect process performance, and assessing product quality. All of this information can be visualized with Seeq's intuitive tools that can be used to identify problems in the production cycle quickly and respond with corrective actions as soon as possible.
In addition, personnel can access valuable analytics for decision support such as product acceptability metrics, customer success indicators like satisfaction scores or defect rates within extracted operational boundaries. With its advanced reporting functionality using pre-defined templates or creating freely customized reports, Seeq provides users with actionable insights into unusual activities, valuable incident investigations, and full traceability of process history from start to end. This helps manufacturers ensure sufficient quality control for regulatory compliance and long lasting customer satisfaction.
Data Visualization
Seeq's data visualization software enables manufacturers to create, analyze and share rich, interactive dashboards and graphical reports. With easy-to-use tools, users can customize their dashboard views to inspect patterns and insights quickly and easily. In addition, their powerful visualization tools allow them to combine disparate data sources into a unified view for enhanced visibility.
The platform comes with over 30 pre-built widgets for automating deployment of complex visualizations. For more advanced applications, there is the option to create custom or embedded dashboards tailored to existing Web or cloud applications.
The platform's analytics engine helps manufacturers visually explore relationships in their data with comparative analysis and drill down capabilities to quickly identify trends, outliers and anomalies in their operations. Additionally, its advanced filtering allows users to transform collections of datasets into actionable insights. Seeq also provides robust security features including user authentication protocols, role-based access control capabilities and centralized audit tracking so companies can rest assured that their data is secure. With these features, companies can protect confidential information while still getting the useful insights from the platform's analytics engine.
tags = Seeq, manufacturing analytics software platform, collect and analyze data, Insight Partners, Total funding to date is $115 million, seeq 50m series partners 115msopergeekwire
About Author