Parcel Perform announced this week that it has secured a $20 million Series A investment from Cambridge Capital and SoftBank Ventures Asia. The company is an award-winning delivery experience Software-as-a-Service (SaaS) leader that tracks parcels from over 60 carriers in more than 200 countries and territories around the globe. This monumental investment marks another step towards achieving their vision to reinvent the delivery experience for everybody involved: B2B customers, consumers, carriers and retailers alike.
This introduction will provide an overview of Parcel Perform's services, explore their recent funding round, and finally, consider what may lie ahead for the company as they refine the global delivery experience.
Overview of Parcel Perform
Parcel Perform is a delivery experience SaaS leader, and recently secured US$20M in a Series A investment led by Cambridge Capital. The company focuses on helping customers leverage technology to keep track of deliveries and operations more efficiently.
With the newly acquired funding, the company plans to expand its services to the international markets and invest in research and development.
In this article, we'll provide an overview of Parcel Perform and look into their plans for the future.
What is Parcel Perform?
Parcel Perform is a leading Delivery Experience SaaS provider. Founded in 2016, the company has become a major player in digital commerce and cross border retail delivery.
Parcel Perform combines international delivery visibility, analytics, insights and automation technology to help companies offer customers an exceptional delivery experience. The company offers services such as on-time delivery tracking, intelligent order routing and fulfillment optimization tools which help merchants better understand their customers' shopping behaviors to offer more tailored delivery options.
By leveraging such solution offerings, Parcel Perform has achieved remarkable success in improving customer satisfaction while driving cost savings for their partners' businesses. In 2020 alone, Parcel Perform recorded over 400 new clients across 30 countries with eight of the world's top retailers already leveraging its suite of solutions.
In line with the tremendous growth of the business, earlier this year Parcel Perform secured a US$20 million Series A investment led by Cambridge Capital with participation from SoftBank Ventures Asia. This investment will allow the company to double down on its ambitions to revolutionize international e-commerce logistics by delivering cutting-edge solutions that enable efficient order fulfillment for major retailers worldwide.
What services does Parcel Perform offer?
Parcel Perform is a worldwide leader in delivery experience software as a service (SaaS) solutions. Their innovative, end-to-end technology platform enables carriers, merchants, and ecommerce customers to redefine the modern delivery sector through improved control, transparency and insight. For enterprises and small retailers alike, Parcel Perform empowers them to connect seamlessly with their customers to provide personalized delivery experiences.
Adopting Parcel Perform's innovative solutions, businesses can break free from the traditional siloes of multiple carriers and achieve significant cost savings while driving higher customer satisfaction with heightened visibility into shipments throughout the fulfillment and last-mile journeys. At each stage in the delivery cycle—from curbside pickup spots or dark stores for BOPISO/New Commerce Retailers—Parcel performs tracking solutions to help minimize failed deliveries or "no answers".
Their suite of tracking products also help organizations automatically confirm deliveries; get estimated arrival dates; provide digital proof of delivery via auto-generated digital signature capture; manage returns; issue refunds; detect fraudulent orders; control costs measuring year-on-year shipping performance data analysis which predictive analytics algorithms have simplified; ensure customer satisfaction all while adhering to local regulatory conditions, such as paid leave laws etc., all around the world.
The company also recently announced that it has received US$20 million in its Series A funding round led by Cambridge Capital with participation from SoftBank Ventures Asia that will drive its accelerated growth plans over the coming years – more than doubling its workforce according to CEO Heiko von der Gracht while propelling internal innovation projects such as managing foreign exchange risk of its financial settlements engine agnostic towards merchant currency sensitivity towards currency volatility caused by Brexit and pandemic related shocks among others -making cross border panning much simpler for automating global multi-leg fulfillment scenarios for international merchants looking for one holistic integrated solution globally done via a single platform allowing seamless transitions between countries virtually saving up time across countries using its logistics software suite.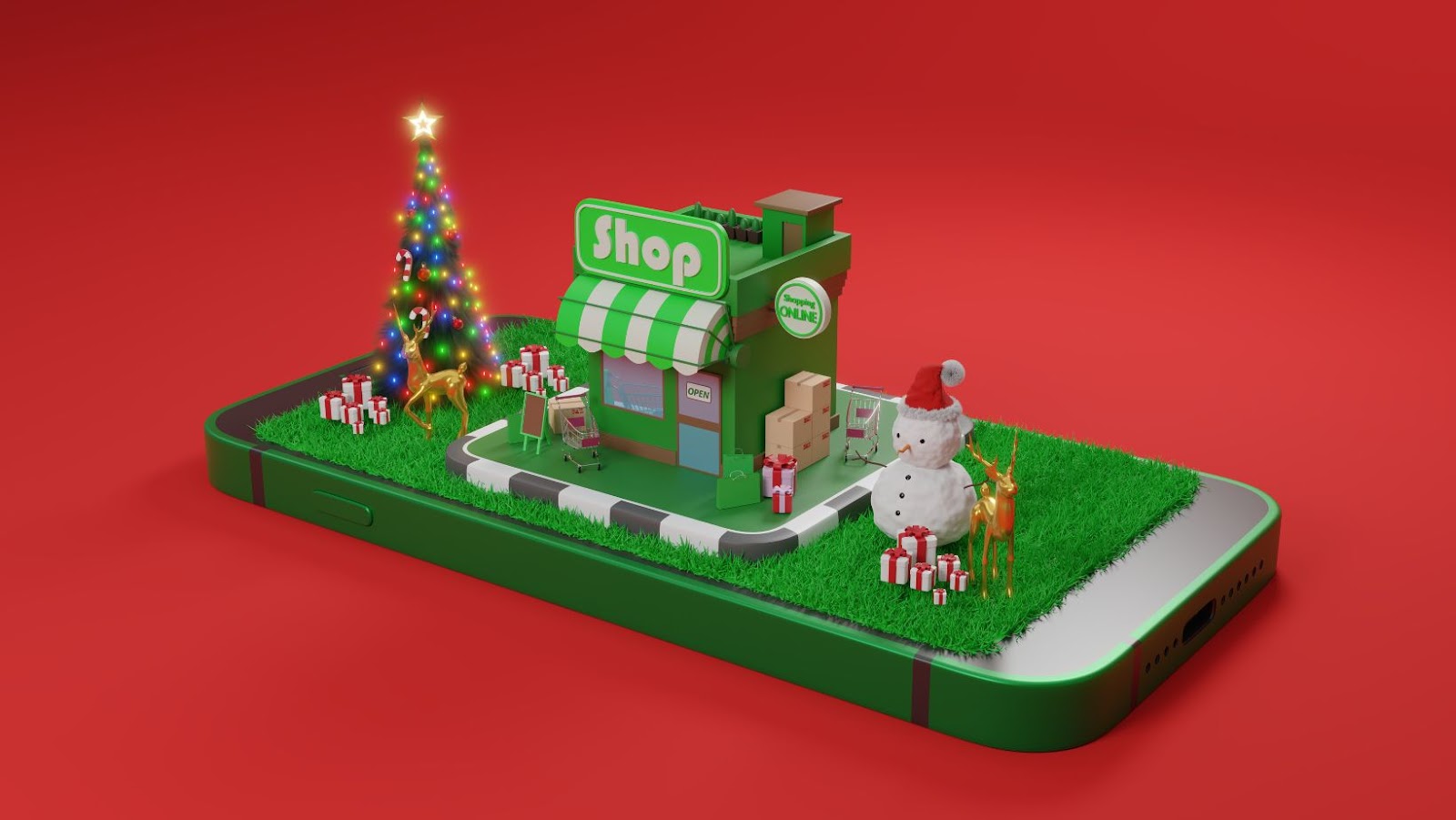 What is Parcel Perform's competitive advantage?
Parcel Perform is a delivery experience SaaS leader that recently secured a US$20M Series A investment led by Cambridge Capital with participation from SoftBank Ventures Asia. Using its full-stack eCommerce platform and diverse network of hundreds of carriers, Parcel Perform offers retailers and enterprises a comprehensive view of customer journeys across 150+ countries, serving over 3,000 clients worldwide. With this unprecedented access to data and information, Parcel Perform offers businesses the ability to create and sustain meaningful relationships with their customers through seamless omni-channel experiences.
With advanced technology that leverages AI capabilities and an ever-growing portfolio of partners such as SoftBank, eBay, and Newegg – Parcel Perform has positioned itself as the ultimate delivery experience SaaS leader for retail companies needing to improve the customer experience on both local and global scales. In addition to its track & trace capabilities for managing end-to-end fulfillment operations – Parcel Perform's reporting & analytics system allows businesses to stay current on customer trends & behaviors, improving order accuracy by detecting fraudulent activities before they happen.
Ultimately, this gives clients better visibility into every pass in their logistics chain so they can optimize their deliveries efficiently while providing customers what they want: faster shipping times, higher order accuracy rates, better package protection rates – all adding up to an overall improved post purchase experience.
Delivery Experience SaaS Leader Parcel Perform Secures US$20M Series A Investment Led by Cambridge Capital with Participation from SoftBank Ventures Asia
Parcel Perform, a leader in Delivery Experience SaaS, has recently secured US$20M in Series A Investment led by Cambridge Capital and supported by SoftBank Ventures Asia.
This new funding will advance the company's mission to provide outstanding delivery experience for the world's leading eCommerce brands. In addition, this investment will support the company in its effort to become a leading Delivery Experience SaaS provider.
Let's explore what the future has in store for Parcel Perform.
Who led the investment?
This US$20 million Series A investment round was led by Cambridge Capital, a global growth equity investor, with participation from SoftBank Ventures Asia. In addition, key shareholders and management of Parcel Perform also participated in this investment round.
Since inception in 2015, Parcel Perform has grown rapidly to become the world's leading delivery experience SaaS platform for enterprise customers operating in 55 countries across the globe. The mission remains constant: to help customers deliver and track shipments more efficiently and increase overall customer satisfaction by providing a better end-to-end delivery experience.
The investment will enable Parcel Perform to accelerate its product development roadmap, expand regional market coverage, fuel regional and global go-to-market activities, and grow their team of talented professionals across Asia Pacific and beyond.
What does the investment mean for Parcel Perform?
The Series A investment of U.S. $20 million for delivery experience SaaS leader Parcel Perform, led by Cambridge Capital with participation from SoftBank Ventures Asia, is expected to bring significant changes to the game-changing startup.
The investment will allow Parcel Perform to grow its operations and expand into new markets. Parcel Perform is already a leading omnichannel delivery experience provider in the e-commerce marketplace and is looking for new ways to make life easier for customers worldwide. This investment will provide the company with resources to add new features, improve customer support, accelerate product development and expansion into new regions, ultimately transforming how businesses manage their logistics needs in an increasingly challenging market environment.
This latest round of funding will allow Parcel Perform to further cement its position as a leading delivery experience SaaS provider following their recent success in multiple regions worldwide including Australia, Europe, Asia Pacific and Latin America. The funding round also enables further investments into international logistics technology that harness the power of artificial intelligence (AI) to enable powerful data-driven insights – providing customers with real time visibility innovation and enhanced customer experience management capabilities.
Ultimately, this additional funding provides an opportunity for Parcel Perform to continue driving change on a global scale taking them one step closer towards making quick efficient deliveries achievable no matter where you are in the world.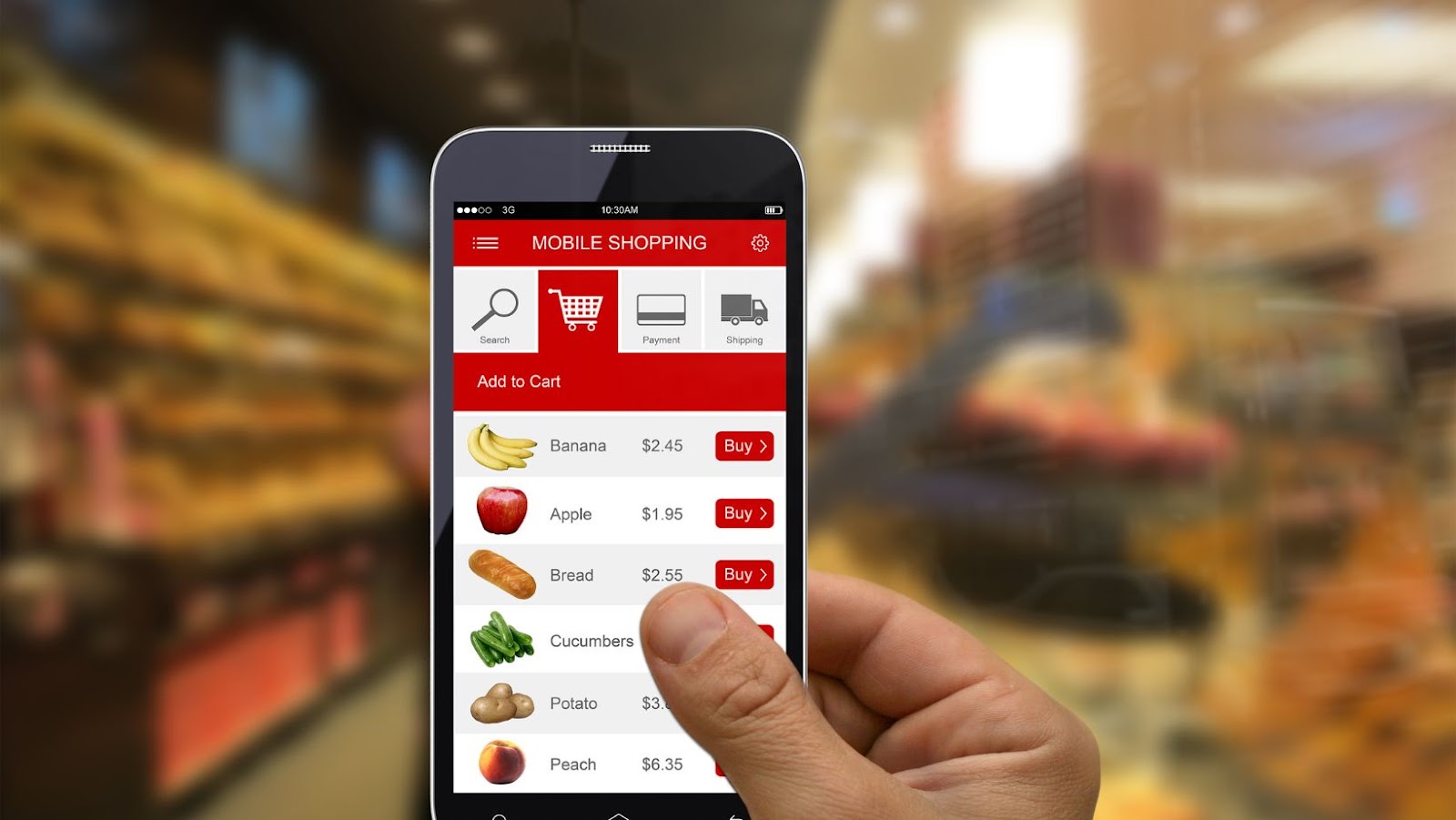 Future Outlook
Parcel Perform is a Delivery Experience SaaS leader that recently secured a US$20M Series A investment led by Cambridge Capital, with participation from SoftBank Ventures Asia.
This significant investment could bring about far-reaching changes for the company's future. In this article, we will explore what the future may hold for Parcel Perform and the implications of their investment.
What will the funding be used for?
The funding will further expand the offering of Parcel Perform's delivery experience management platform for consumer-centric e-commerce businesses. The goal is to give customers better control over their e-commerce business's customer happiness and logistics operations.
Specifically, Parcel Perform plans to use this investment to fuel global growth and expand its Delivery Experience SaaS (Software as a Service) platform, including customers throughout Europe, Asia and the Americas. In addition, the company will invest in further developing its technology capabilities, allowing greater visibility and analytical insights for additional markets served. It also plans to leverage the funds to deepen strategic relationships with major carriers such as USPS, DPD UK, DHL Express and FedEx to maximize deliveries for its customers worldwide.
Moreover, Parcel Perform seeks to onboard prominent industry veterans from the delivery space on its team to further consolidate logistics operations across different geographies without compromising visibility or reporting accuracy. In addition, it intends to focus efforts on sustaining long-term relationships with leading supply chain partners such as Shippo to secure additional global benefits for merchants. Finally, Parcel Perform wants to diversify its revenue through product launches such as Last Mile Style Insurance & express unique delivery experiences under their new label "Express Brands" while continuing evergreening their platform.
What new products or services can we expect?
Parcel Perform's Series A investment of US$20M has enabled the Delivery Experience SaaS leader to secure a strong footing in markets beyond the Asia Pacific. The company plans to use the investment to speed up product innovation and strengthen their presence in growth markets – all while continuing their mission to optimize last mile delivery for customers across the globe.
With such an immense financial backing, Parcel Perform specifically aims to expand its technology pipeline, ramping up global customer onboarding operations and offering more diverse products and services.
This funding focuses on providing a truly integrated delivery experience from end-to-end, including world-class visibility, tracking, analytics and customer engagement functionalities that allow customers to take complete control over their parcel shipments. This will be achieved through product augmentation with intelligent automation, machine learning and AI – ensuring shippers are never left guessing who has their parcels or when they'll arrive.
The results of these investments will open the doors for Parcel Perform customers to experience unrivaled delivery performance levels that have so far been out of reach. A full suite of services for express shipping companies is set to be released, including customer experience design capabilities and features such as shipment tracking integration between stores/shops and carriers. As well as constantly enhancing existing features with enriched benchmarking performance metrics across geo-specific countries like Malaysia and Singapore, cities like Hong Kong is also on the list for major development work in the coming months.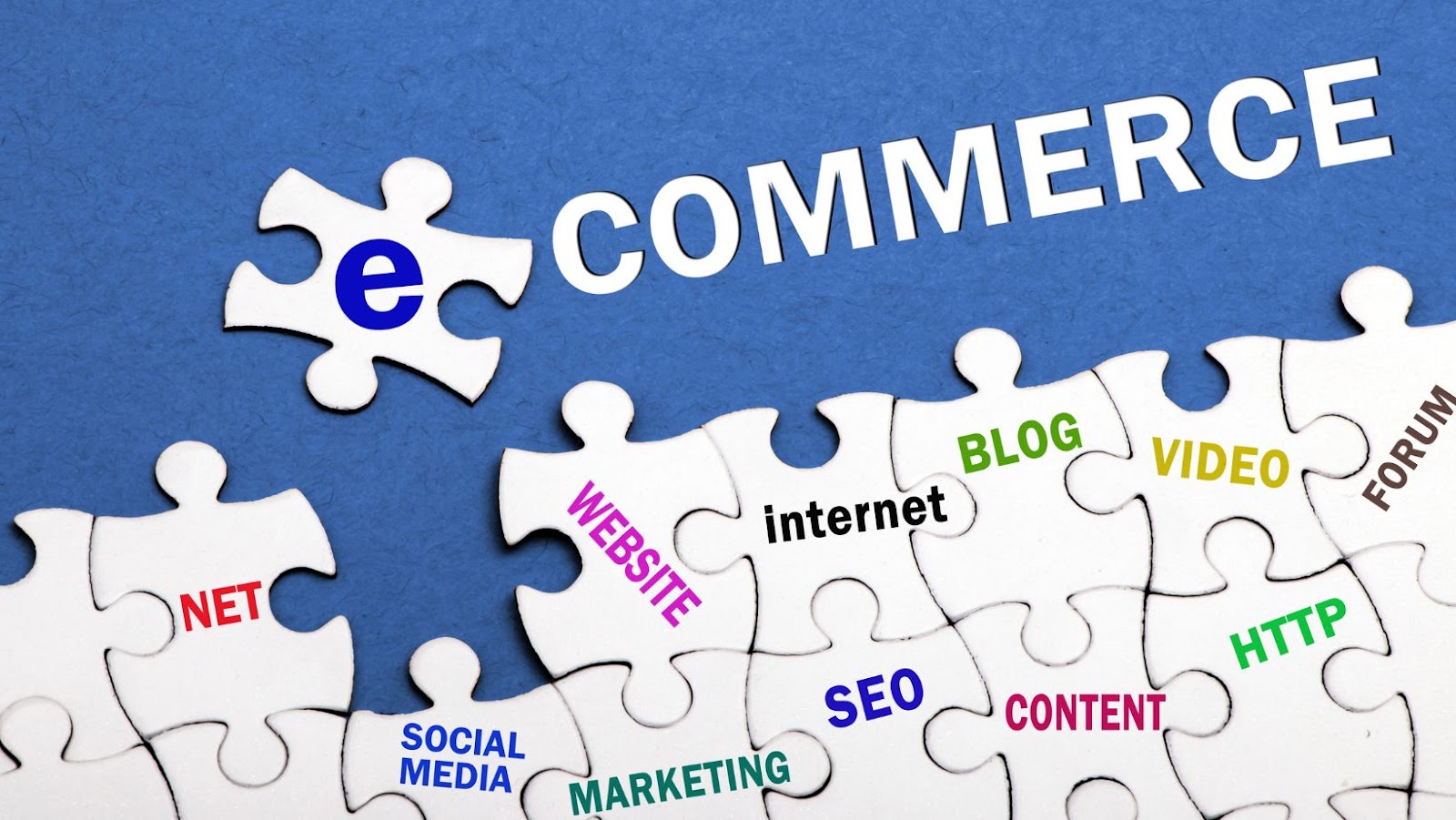 What are the long-term goals of Parcel Perform?
Parcel Perform, a leading Delivery Experience SaaS provider that provides an end-to-end delivery experience pushing the boundaries of technology to optimize last-mile efficiency, has secured US$20M Series A investment led by Cambridge Capital with participation from SoftBank Ventures Asia.
The company's long-term goals focus on increasing their services and diversifying their product offerings to deliver the highest possible delivery experience for their customers. This is reflected in their recent Series A funding, which focussed on product innovation and innovation leadership. This goal is further emphasized by Parcel Perform's recent hiring of additional staff to build and enhance their core technology platform. Some specific long-term goals of Parcel Perform include the expansion of its integrated services, including improved tracking capabilities, extended service levels and automated delivery processes; expanding its APIs to become a more comprehensive system customized for each client's needs; developing highly intuitive customer experiences across both digital and analog channels utilizing machine learning and AI; supporting omni-channel retailers with insights into customer expectations along every step in their journey; continuing industry disruption with new research & development into varying messages & visualizations based on experience content consumption within the given platform; providing post & closeout tracking capabilities that reveal information behind parcel shipments destinations, supply chain process reports, analytics dashboards & more.
The long-term vision of Parcel Perform is to become a clear leader in the Delivery Experience SaaS market through continued innovation and disruption of industry norms. By utilizing this funding support, they hope to expand its reach internationally while remaining dedicatedly focused on deliverings best in class delivery experiences.
Conclusion
Parcel Perform, a delivery experience SaaS leader, has recently secured a US$20M Series A investment led by Cambridge Capital with participation from SoftBank Ventures Asia. This marks an important milestone for the company and promises to shape the future of e-commerce through improved delivery experiences.
This new round of funding will help Parcel Perform further develop its proprietary Delivery Experience Management (DEM) platform, open up new opportunities for international expansion, and fuel its long-term success. With global e-commerce sales projected to reach US$4.2 trillion by 2020 and surpass US$6.5 trillion by 2023, this influx of strategic capital will give Parcel Perform a competitive edge across all global markets.
In conclusion, with the help of Cambridge Capital and SoftBank Ventures Asia's investments, Parcel Perform is well-positioned to revolutionize how businesses manage their global delivery experiences. The company is on track to making its mark in the future of e-commerce as an industry leader in delivering efficiently and accurately while providing customers with complete transparency and trust.