Starting a podcast can be a great way to share your thoughts, ideas, and expertise with a wide audience.  Before diving in, it's important to consider several key factors to help ensure your podcast is successful. Whether you're new to podcasting or have been thinking about starting your own show for a while, this thread will provide valuable information and tips to help you get started.
How Podcasts Work
Podcasts are audio or video recordings that are typically created and distributed over the internet. They can be listened to or watched on a variety of devices, including smartphones, computers, and smart speakers.
You can find a wide variety of podcasts. Some are educational, while others are fun and entertaining. Before you begin a podcast, it is important to understand how it works. This will help you enjoy your podcasts more.
How to Create a Podcast
To create a podcast, you will need a few pieces of equipment, such as a microphone, headphones, and a computer with audio editing software. You will also need a way to host your podcast files, which can be done through a hosting service or by using your own website. Once you have recorded and edited your podcast episode, you will need to distribute it. Promotion is also an important aspect of podcasting. The more people know about your podcast, the more likely they are to listen to it. There are many ways to promote your podcast, including social media, advertising, and guest appearances on other podcasts. But let's go step by step.
Pick a Topic For a Podcast
When starting your own podcast, it's important to choose a topic you're passionate about. You don't want to be stuck talking about something you don't really like. Don't be afraid to try a new topic if you can find one that you're interested in. A good topic will help you create a podcast that people will want to listen to. For example, if you love playing sports, you might be tempted to start a podcast about basketball or football. But you can also discuss other topics such as the latest industry news or even the business of a particular sport.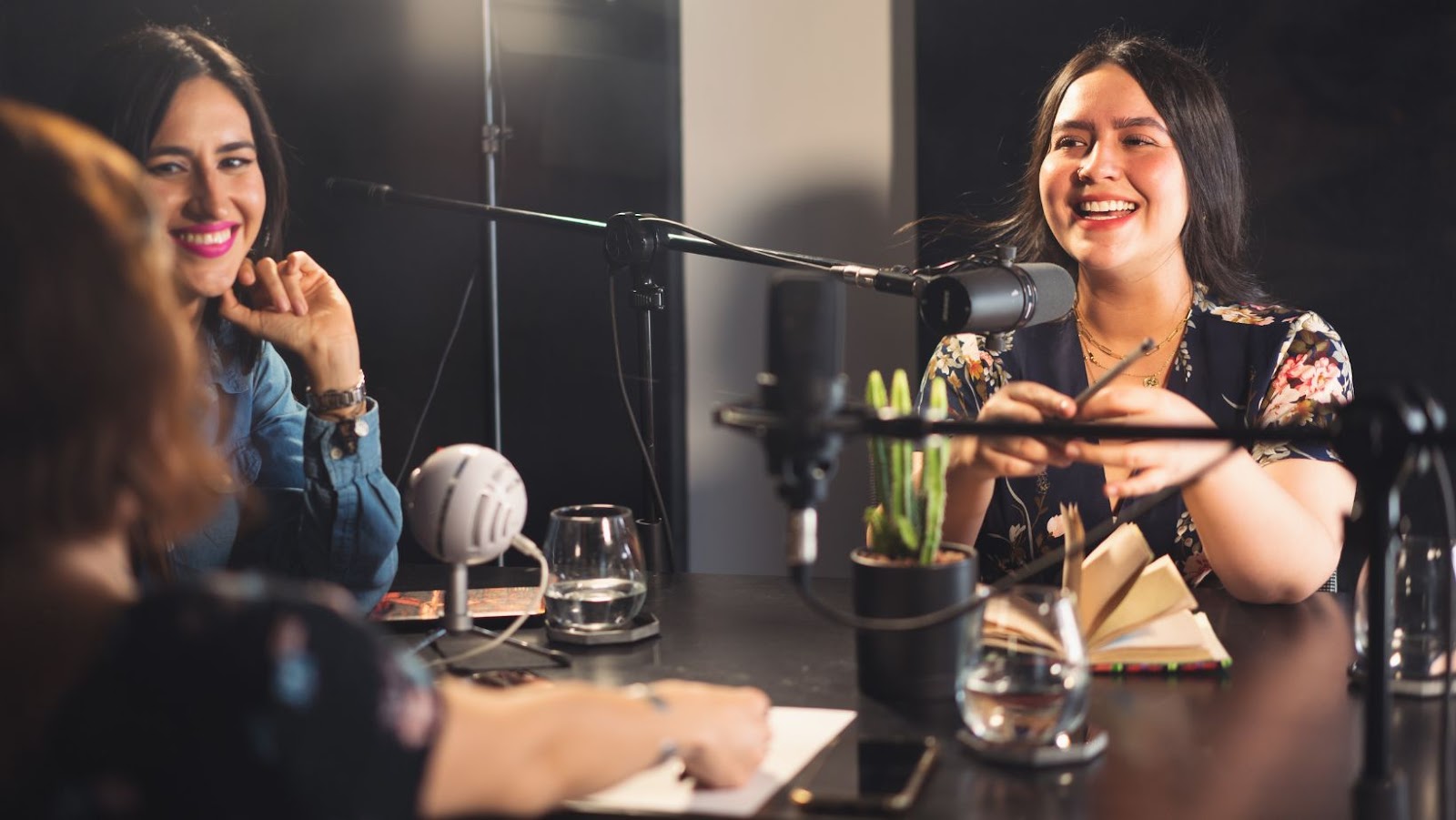 If you have a strong sense of humor, you could start a comedy podcast. Or, you might want to try a podcast about astrology. For example, an astrology podcast could look at the birth charts of famous people and analyze them. You can also start a podcast about a particular niche, such as travel or technology. Podcasts about these topics can provide useful information about new products and trends. Tech podcasts can include interviews with tech influencers.
Choose Your Audience
There are a number of ways to determine your target audience, and knowing the right information can make the difference between a hit and a flop. Start by researching possible topics. You can choose from a number of different areas, from health and fitness to technology and entertainment. Your chosen topic should be something you have passion for, and it should also be interesting to other people.
Choose the Format of Your Podcast
Once you've selected a topic, you need to decide what kind of format you want to use. The best formats are those that will allow you to engage with your audience. Some good formats include podcasts with interviews, podcasts with scripted fiction, and podcasts with co-hosts.
Promote Your Podcast
Then, you need to plan how you're going to promote your podcast. Creating a website and social media accounts is a good place to start. Be sure to link back to your website, and include a social media button in your bio.
The Equipment
While many people will opt to invest in the most expensive pieces of podcast gear, you don't need to be a high-end audio engineer to record your own show. The equipment you will need to start a podcast will depend on the type and format of your podcast, as well as your budget. However, there are a few essential items that most podcasts will require:
Digital Audio Workstation
A digital audio workstation (DAW) is a powerful tool that lets you edit and mix your podcast. You can also use it to add spatial effects to your recordings. You can position your microphone at a correspondingly appropriate distance for better sound quality. Of course, this is only relevant if you are able to use the mixer for all of your audio inputs.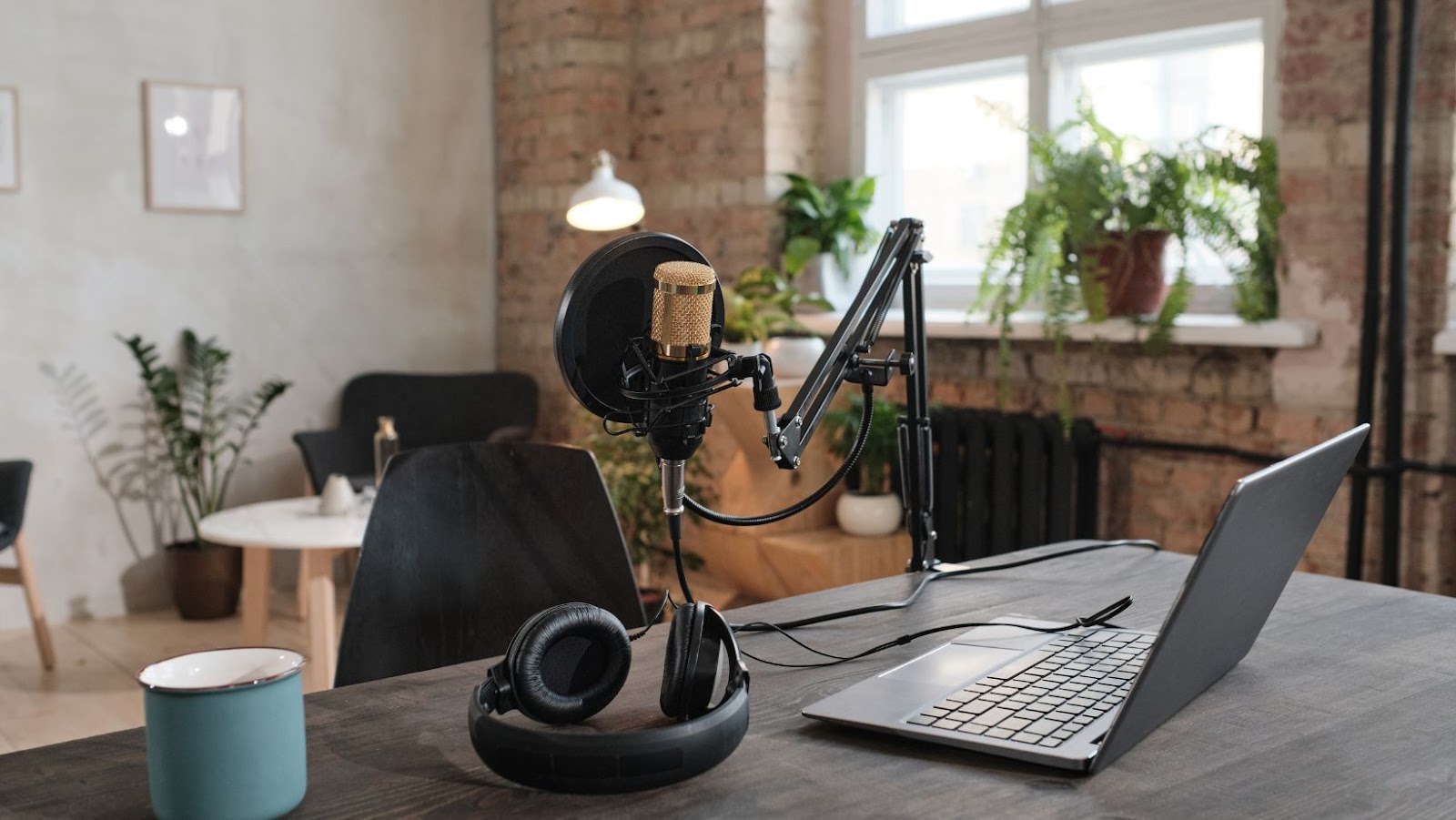 An audio mixer is essential for live music performances and remote guests. This is because it allows you to manually adjust the levels of each microphone, which in turn gives you more control over the overall audio quality.
Microphone
A good quality microphone is essential for recording clear audio. USB microphones are popular among podcasters because they are easy to set up and use with a computer. Some examples of USB microphones include the Blue Yeti, Audio-Technica AT2020, and Rode Podcaster.
Headphones
Headphones are important for monitoring audio during recording and editing. Therefore, they should have a good frequency response and be comfortable to wear for long periods of time.
Computer
You will need a computer with audio editing software to edit and produce your podcast episodes. Audacity and Garageband are popular free options, while Adobe Audition and Pro Tools are more advanced paid options.
Hosting
You will need a way to host your podcast files, which can be done through a hosting service like Libsyn, Blubrry, and Soundcloud or by using your own website.
Recording Software
You should choose a tool that is compatible with the computer and podcasting equipment you will be using. The right podcast software can simplify production and make your podcasting experience a breeze. Audacity is one of the most popular and free podcasting software available. It offers a variety of features, from sound effects to cross-platform audio editing. So even if you don't plan to make professional-level recordings, this program is still worth a try.
If you are just starting out and don't have the budget for a full-blown podcasting studio, Audacity is a good place to start. It can easily be converted to any format and provides basic editing tools.GarageBand is an excellent option for music producers, but it can also be used for podcasting. Designed for Mac products, it comes with a professional interface and lots of built-in effects. Plus, it includes a wide range of mixing and mastering tools.
Adobe Audition is another popular recording software. It is part of Adobe's Creative Cloud subscription. The advanced audio workstation can be used for end-to-end podcast creation. It also includes a royalty-free sound library and advanced tools for podcast editing.
Submitting Your Podcast
Submitting your podcast on different platforms is a great way to gain a larger audience. It can be difficult to know where to start. These sites provide a quick and easy way to submit your show to a variety of channels. One of the easiest ways to get your podcast on the radar is to publish it on YouTube. Not only is YouTube one of the top video streaming sites, but it also has a massive user base. Another option is to use YouTube to upload a short clip of yourself hosting the show. If you choose this option, you'll want to make sure your videos are HTML encoded and follow Google Play's policies for monetizing content.
Another popular platform is iHeartRadio. The service has over 75 million users and offers personalized listener recommendations. It also features a weekly Top Podcasts chart. Some podcast hosts, such as Podbean and Libsyn, allow you to publish your podcast on several platforms, including iTunes. Using a hosting platform makes the entire process a breeze. You can even receive hands-on support from a customer success manager.
Conclusion
When starting your own podcast, there are a few things to consider. First, you need to identify your target audience. You'll want to figure out who your ideal listeners are, where they live, what they like to listen to, and more. Once you've identified your audience, it's time to determine how you're going to reach them. A great way to do this is to take the time to learn about the topic you plan to discuss.
In addition to providing valuable content, you can monetize your podcast through advertisements, sponsored episodes, or other creative means. However, it's important to note that some creative commons licenses prohibit commercial use, so be careful. And then, you'll need to promote your podcast. You can do this by putting a link to your podcast in your email signature, on your social media bio, or by attending events that relate to your niche. This can be a great way to build authority and trust with your audience, and it can help you attract superfans.