Workplace analytics platform Syndio is announcing the completion of its $50M Series C round of funding led by Bessemer Venture Partners, Emerson Collective and Voyager Capital. This investment will further support the company's mission of leveraging data to create more equitable workplaces.
This round of funding is a testament to the success of Syndio's innovative approach to workplace analytics. We will look into the details in this article.
Overview of Syndio
Syndio is a leading workplace analytics platform that makes work more equitable and fair. The company has developed proprietary technology products that leverage data and AI to identify, measure, and protect against organizational pay inequity. Through its groundbreaking solution, Syndio helps ensure fairness in all aspects of the workplace by providing employers with real-time insights into potential gaps in wages, benefits, promotions and other areas where discrimination may exist without their knowledge.
Based in San Francisco, CA., Syndio is proud to announce its Series C funding round led by top venture capital firms such as Bessemer Venture Partners (BVP), Emerson Collective (EC) and Voyager Capital. This additional funding will enable the company to continue building out its suite of innovative products, advance its commitment to providing transparency about pay equity for all employees, expand geographically and hire the best talent worldwide.
Overview of the $50M Series C
Syndio, a workplace analytics platform, announced its $50 million Series C on May 26. The round of funding was co-led by Bessemer Venture Partners, Emerson Collective and Voyager Capital. It values Syndio as a "unicorn"— meaning it has an overall valuation of over $1 billion — making it one of the first enterprise AI startups to reach the milestone.
The round also included participation from several other investors including AME Cloud Ventures, Crosslink Capital, Firebolt Ventures and You & Mr Jones Brandtech Ventures. The company has raised over $75 million since it was founded in 2017.
The money will be used to expand Syndio's current offering and invest in new products and services that will help customize data-driven frameworks for fair pay initiatives at enterprises of any size. In addition, the funds will be allocated to helping more companies use real-time insights into compensation, team dynamics and performance outcomes throughout their organizations.
As part of the agreement with Voyager Capital—which provided growth capital to Syndio last year—Dave Parker, Managing Partner at Voyager, will join Syndio's Board of Directors.
Furthermore, STAG Industrial Chairman Adam Chibib and CloudCountr leader Bill Lyon will become advisors to the company as part of their commitment to further energize their expansion efforts and continue to innovate their product offerings for end users today and tomorrow.
Syndio's Growth
Workplace analytics platform Syndio announced a $50 million Series C round of funding, led by Bessemer Venture Partners, Emerson Collective and Voyager Capital. This comes as the company gains traction in the market and expands its feature-rich analytics solution.
It is the latest demonstration of Syndio's commitment to providing a powerful analytics platform for enterprise customers and its meteoric rise in the analytics sector. But, first, let us look at the growth that Syndio has experienced since its launch.
Previous funding rounds
Since its founding in 2016, Workplace Analytics Platform Syndio has raised $82 million in funding. In November 2019, the company announced its $50 million Series C funding round led by Bessemer Venture Partners, Emerson Collective and Voyager Capital. This marks Syndio's biggest investment to date.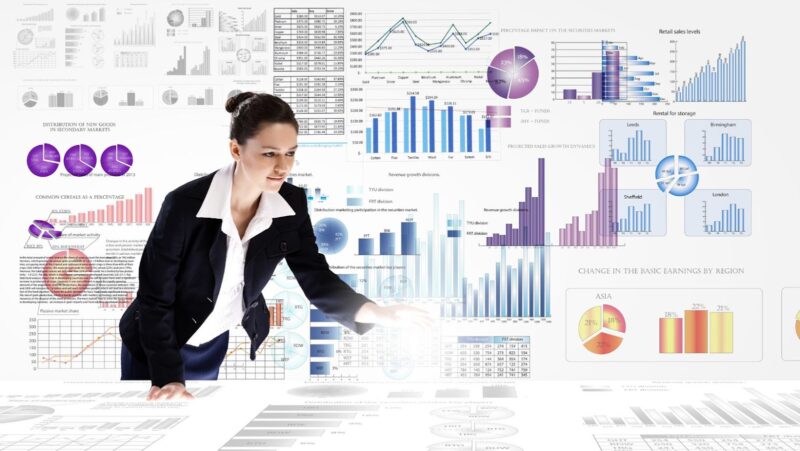 The startup's previous funding rounds include a $3 million pre-seed investment led by Voyager Capital in March 2016, a $5.5M series A led again by Voyager Capital in April 2017; and a $19M series B from 8VC, Maveron and The Engine Group in December 2018. Syndio plans to expand its product portfolio of technology-driven analytics solutions for workplaces worldwide with the additional capital from this most recent investment round.
Expansion of customer base
With the $50 million Series C funding, Syndio is continuing to expand its customer base with major new Customers such as Amazon Web Services, Dell Technologies, and Ogilvy. Since its launch in 2017, Syndio's software has been implemented at hundreds of organizations across dozens of countries to provide visibility into workforce analytics and people-data insights that improve diversity and inclusion initiatives, promote employee engagement, accelerate team productivity and more.
The additional funding round will allow Syndio to continue to develop its product offerings, hiring new engineers and developers to expand its technology suite. The platform's current products are already helping customers uncover hidden perceptions and biases in the workplace. In addition to aiding companies in their diversity efforts, Syndio helps organizations analyze people-data complexity — a vital resource for agencies struggling with the irregular nature of data from multiple sources such as internal surveys or external job postings.
The influx of venture capital will also enable Syndio's growth strategy for foreign markets as well as product improvements geared towards larger enterprises — a key component for any company looking to demonstrate value for large corporations at an international level. By doing so, Syndio can continue delivering meaningful changes to businesses through better workforce intelligence practices backed by data science capabilities.
Workplace Analytics Platform Syndio Announces $50M Series C, Led by Bessemer Venture Partners, Emerson Collective and Voyager Capital
Workplace analytics platform Syndio is proud to announce its $50M Series C round, led by Bessemer Venture Partners, Emerson Collective and Voyager Capital.
This strategic investment will further support Syndio's mission to provide organizations with more accurate people data that enables organizations to make better decisions for their teams and business.
This investment is a testament to the innovation and growth in the workplace analytics industry.
Bessemer Venture Partners
Bessemer Venture Partners (BVP) joins the Series C investment round for Workplace analytics platform Syndio.
Bessemer Venture Partners is a venture capital firm that boasts investments in many of the world's leading technology and healthcare firms, such as Twilio, Asana, Shopify, GoDaddy, and LinkedIn. Founded in 1911 by Henry Phipps Jr., they have offices in New York City and Menlo Park.
Having invested in over 450 companies since its inception, Bessemer Venture Partners emphasizes its commitment to fostering early-stage innovation and helping build trailblazing startups across various industries. With a portfolio of 14 billion-dollar companies over the past 16 years alone, BVP is one of the most successful venture capital firms of modern times.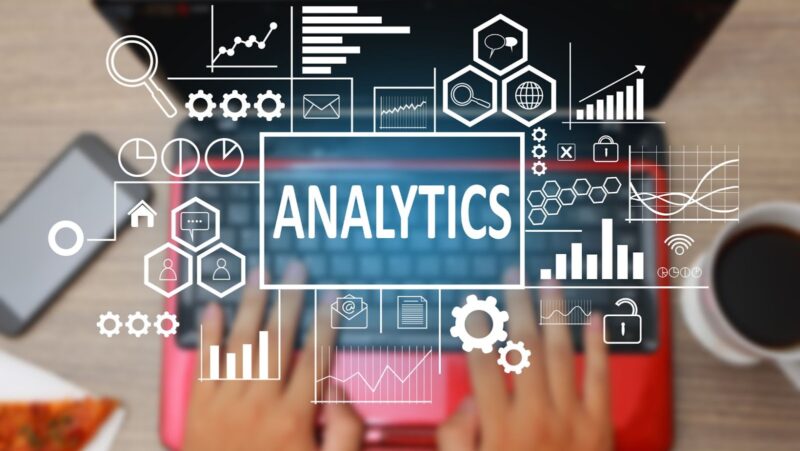 This latest investment of syndio further demonstrates their commitment to innovative technology businesses like syndio whose platform provides clients with tailored insights into employee engagement data—allowing them to make informed decisions about their workforces that result in improved outcomes.
By joining forces with professionals such as Bessemer Venture Partners (BVP), Emerson Collective and Voyager Capital at this juncture of growth for Syndio more resources will be available enabling them to further innovate so they can continue to revolutionize employee engagement data through a unique lens than was previously available on the market.
Emerson Collective
Emerson Collective is an American organization that works to affect social change by catalyzing meaningful progress and enabling people to live up to their full potential. The philanthropic organization manages investments and initiatives focused on education, immigration reform, the environment, media, health, and the economy.
The venture capital arm of Emerson Collective invests in early-stage technology companies whose mission is to provide greater access to opportunity for everyone in our society. This includes companies developing products for workers, home sharing platforms that build community, construction technology tools making tomorrow's buildings more efficient today, cyber security software helping protect nations worldwide and virtual reality applications creating amazing experiences all around us.
With its strategic investment in Workplace Analytics Platform Syndio as part of a $50 million Series C round led by Bessemer Venture Partners and Voyager Capital, Emerson Collective plans to support Syndio's mission of helping organizations attract top talent and develop better workplace culture with data-driven insights.
Voyager Capital
Voyager Capital is a venture capital firm with offices in the Bay Area, Seattle and Israel. The firm was founded in 1998 and has since provided investments to more than 140 companies. The firm's investments typically range from $3 million to $20 million, with average investment sizes of $5 million to $10 million.
Voyager Capital's portfolio includes fast-growing, early-stage technology companies such as Quantcast, AppDirect and Fareportal. In addition, Voyager Capital also invests in many seed-stage companies including Apptentive and Profitwell.
Voyager Capital was one of three investors to lead the Series C funding round for workplace analytics platform Syndio which raised $50M. Other investors who participated included Bessemer Venture Partners and Emerson Collective. With this influx of capital, the company will continue expanding its product development and grow its existing customer base.
According to Forrester Group, Syndio is positioned well for a larger audience within employee engagement tools due to its focus on diversity, equity, inclusion and fairness initiatives.
Use of Funds
Workplace analytics platform Syndio recently announced a $50M Series C funding round led by Bessemer Venture Partners, Emerson Collective and Voyager Capital.
The new funds will advance their platform and scale their operations globally. It will also help them to expand into new markets and create new products that better serve their customers.
Expansion into new markets
The $50M Series C funding will be used to expand and improve the workplace analytics platform, Syndio, enabling the company to penetrate new markets. Bessemer Venture Partners, Emerson Collective and Voyager Capital led the round.
Syndio plans to use the funds to invest in engineering and product development, growth operations, customer service and marketing. This includes leveraging their data platform to create more powerful insights and analytics for customers worldwide. The company also wants to increase the number of applications it supports so that more businesses can benefit from its services. In addition, fundraising efforts will enable them to reach a global scale by opening offices in Asia, Latin America and Europe.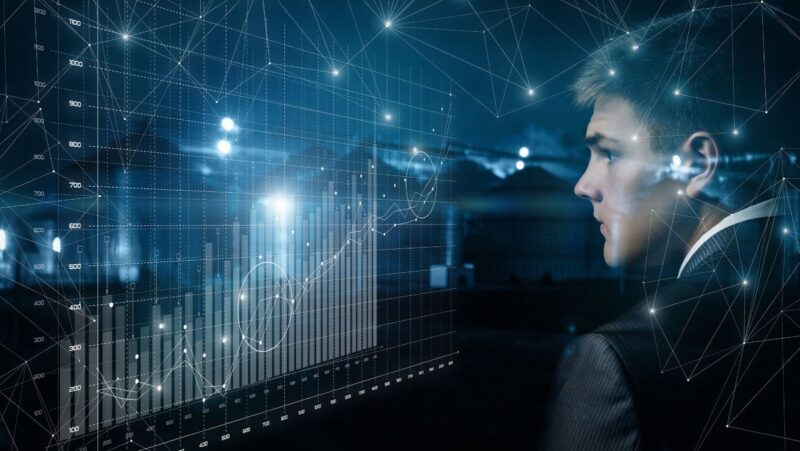 Finally, it will increase investments in customer success initiatives like onboarding programs for enterprises and software developer kits that partners can use for further expansion into untapped markets. With this new found capital, Syndio is ready to scale its AI-driven HR platform technology for tomorrow's talent management needs.
Investing in product development
Workplace analytics platform Syndio today announced a $50M Series C led by Bessemer Venture Partners, Emerson Collective and Voyager Capital. The new funding will go towards building out features that make the product development process easier for companies to understand and manage.
The newly funded development resources will focus on building ways to help enterprise customers gain better insights into their diversity initiatives, hiring processes, pay equity initiatives, and new products for consumer markets and education. In addition, Syndio will invest in data science capabilities and artificial intelligence technology to deepen their understanding of workplace trends.
The additional resources from this round of funding will focus on ensuring the platform is optimized for next-generation workforce decision-making; enabling HR professionals to use real-time analytics to drive better decisions about recruiting, hiring, compensation and performance evaluation; further automating processes using machine learning; providing custom APIs; and accelerating the development of new product offerings.
Hiring new talent
Workplace analytics platform Syndio has announced a $50 million Series C funding led by Bessemer Venture Partners, Emerson Collective and Voyager Capital. The funds will further expand the company's growing headcount and capability including developing additional products and services.
The money will be used to add more data scientists and engineers, improve existing infrastructure, invest in research and development, pay for new hires and acquire additional data sets that can expand the company's capabilities. Additionally, the company intends to use the funds to increase its European presence by opening a new office in Amsterdam.
Syndio is also planning on leveraging this increased capital to launch a variety of new products over the near term for small- to medium-sized businesses, including an employee engagement platform powered by predictive analytics – which aims to build an automated executive dashboard that provides deep insights into employee behaviors, activities, satisfaction and performance. It also plans to add performance management software tools that enable organizations with automated tracking of individual objectives across all contributors no matter their role or location throughout the enterprise.
The round brings Syndio's total raised amount since inception to $78 million.
Conclusion
Syndio, the leading workplace analytics platform, announced on April 1st that it has raised $50M in Series C funding, led by Bessemer Venture Partners, Emerson Collective and Voyager Capital. This new funding round brings Syndio's total raised to $78M since launch and is targeted at accelerating product innovation and growing its global presence.
The investment announcement further propels Syndio's mission of leveraging technology-driven equity insider data to gain insights into the dynamics of workplaces and drive a comprehensive approach to advancing equitable work environments. Its flagship product – the Inclusion Intelligence Platform – is used by over 100 Fortune 500 companies to improve diversity, promote inclusion and boost engagement across their organizations.
Syndio's AI-powered technology enables customers to monitor employee key metrics like promotion rates, tenure by ethnicity or gender, compensation discrepancies and more within their organization. It then offers best practices for enabling companies to make data-driven decisions that drive business performance while informing global policy change related to inequity in the workplace.
tags = Syndio, Workplace Analytics Platform, Series C, essemer Venture Partners, Emerson Collective and Voyager Capital, syndio series bessemerschlossergeekwire, total funding to $83 million, used by 200 companies
About Author